Types of Corporate Videos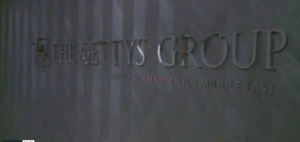 One of the things that many people don't realize about Chicago corporate video production is that no two assets are created equally. If you're creating a piece of branded content for your website, you have to approach every aspect of production differently than you would if you were shooting a documentary or a training video. They require different techniques. Different points of view. Different visions.
At Aria Fine Art Films, we understand how to take our passion for filmmaking and adapt it into the story you're trying to tell.  We get the bigger picture.  Branding, social, and identity.  This enables us to work with clients on many different levels.  We are more than camera geeks and artists.  We are a one stop shop, and adaptable to production & post-production.  Even though we are based in Chicago, Aria Film Studio has shot all over the world, our workflow is tried, tested, and proven, again & again.
---
Corporate Marketing Assets Produced
The world of corporate marketing and advertising has change dramatically in the digital age and we have developed a comprehensive offering to assist you with your corporate videography needs.  Featured below are types of marketing collateral that are our specialty.
Branded Content
Whether you're looking for something for your website or other digital channels, we will help create high quality content that propels your brand message forward.
Corporate Videos
We'll mix emotion and education to bring your company's story to a whole new audience.
Premium Digital Content
We know how to leverage the power of what 51.9% of marketing professionals call the type of content with the best ROI to your advantage across the Internet.  We create compelling digital content that can be used for advertising, viral marketing, or just to tell an interesting story about your brand.
B2B Videos
Marketing to business professionals requires a whole new approach when compared to marketing strictly to consumers. We'll help you adjust your message to a whole new audience so that you can reach and connect with those businesses.
Corporate Presentations
Regardless of the topic or scope of your corporate presentation, our corporate presentation videos are the perfect way to supplement your content marketing strategy in a meaningful and authoritative way.  We'll work with you to storyboard and create a marketing message that can be viewed during a live presentation or "on-demand".
Corporate Event Videos
It takes a lot of time and effort pull off an amazing corporate event.  We can use our filmmaking skills to help you capture that event and highlight the finer points.  Corporate event videos can be used to showcase your sense of corporate culture or even to promote future events.
Case Study Videos
One of the most important ways to create a loyal audience of followers is to establish yourself as a thought leader on a topic. Our case study videos can help you do all of this and more.  We can help you highlight your successes by telling a thoughtful and results-oriented story about your products or services.
Documentaries
We'll pull out all the stops, using all of our narrative techniques to cover a topic from every angle and present your company as the true authority on the matter that you've always known it could be.
Product Launch Videos
An old saying tells us that you can only make one first impression, so you'd better make it a good one. Our product launch videos will help you do exactly that.
TV Commercials
According to Statista, TV advertising revenue in the United States is expected to grow to $81 billion by 2019. Our TV commercial production services can help you take advantage of this tidal wave of ROI.  
Corporate Training Videos
Corporate training has evolved and more companies are relying on videos to train their employees on topics such as corporate culture, product training, service training and even sales training.  In order for video training videos to be effective, they need to be interesting and engaging.  We'll help you create the types of comprehensive  training videos that your business can continue to rely on for years to come.
If you're looking for the type of Chicago corporate video production partner that you know can handle all of your corporate videography needs, regardless of what those needs happen to be, Aria Fine Art Films is here for you. Please contact us today to find out more about the lengths we're willing to go to in order to help make your dream a reality on video.