Chicago Corporate Video Production Services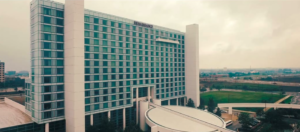 At Aria Fine Art Films, the primary service that we provide can be summed up in a single word: passion. We're storytellers through and through, which is why we want to do whatever it takes to become the corporate video production services partner you've been seeking.  We want to tell your story to the largest possible audience in the perfect way.  It's imperative to produce videos matching the client's images and quality level by adding a cinematic look to the video, and that's where Aria comes in, only creating the best in professionally made video productions.
We offer a wide range of production services to meet your needs, allowing us to provide attention-to-detail to all areas of your corporate video production. We take the creative and editing process very seriously so that you can be confident that the end result will be spectacular.  Additionally, we will have a written production agreement with you, working incredibly hard from start to finish to develop a video that exceeds your expectations and meets your budget.
---
Concept Development
You have a vision. We have the skills needed to take even the most basic ideas and turn it into an actionable strategy to help create the most effective video possible.
Script Writing
We'll take that concept and present it to you in the form of a fully polished script, allowing us to put our narrative skills to work by crafting your story in the most effective way possible.
Storyboards and Pre-Visualization
Aria Fine Art films won't just tell you what we're going to do – we'll show you, using everything from storyboards to state-of-the-art pre-visualization technology and more.
Casting
We'll use our vast network of resources to find the perfect acts to help bring your vision to the screen in a way that is aligned with your brand identity.
Location Scouting
Whether your corporate production video needs a few straightforward locations or you hope it might look like a feature film, we have the perfect locations in mind.
Pre-Production
We'll handle all aspects of the pre-production process including budgeting, scheduling and more to create the perfect plan of attack.
Production
You'll play an active role all throughout production so that while the finished product may be shot by us, it'll still very much feel like it came from your business.
Video Editing
We'll fine tune all footage into the most compelling, effective and quality corporate video that you could imagine.
Motion Graphics, 3D Animation, Visual Effects & More
We have the tools, the talent and the technology necessary to bring your corporate video into the 21st century through superior special effects.
Music Scoring and Sound Design
Even though videos are a visual medium, sound still plays an important role in both simulating reality and creating the perfect mood and experience for your viewer.
Color Correction
Even if certain shots were captured on completely different days in completely different lighting conditions, we'll use advanced color correction to help make sure everything blends seamlessly and that continuity errors are nonexistent.
Video Finishing
We'll put the finishing polishes on your video before delivery, helping to guarantee that the finished product isn't just representative of what you saw in your head, but that it's even better.
---
If you're in need of a high quality video production service partner that you can trust to execute your perfect corporate video from vision to reality, you've come to the right place. Contact Aria Fine Art Films in Chicago today for more information about our video production services and more.